In our corner of Ghana—as in many parts of the country more broadly—clean water is a rarity. The lack of access to clean drinking water is a prime contributor to disease and to the overall poor quality of life here; meanwhile, many families—including children—are forced to make long and arduous treks each day just to retrieve water from a remote well, precariously transporting it back to their village or their dwelling place.
The problem is pronounced enough that Father's House Ghana has become actively involved in creating new water sources for those who need it the most; to date, we have dug three new wells close to our facilities, and in total those wells provide clean and easily accessible drinking water to some 400 people, including our immediate neighbors as well as fishermen who travel through the area.
Our Well Digging Project
We started digging wells for one simple reason: We knew that most people in our area did not have easy access to clean water, and that this was a healthcare crisis impacting adults and children alike. Motivated to make water easier to come by, we started working almost exclusively with local builders and contractors, hiring them to do the difficult tasks of digging wells, making bricks, laying concrete, and ultimately developing clean and sanitary drinking water facilities for public use.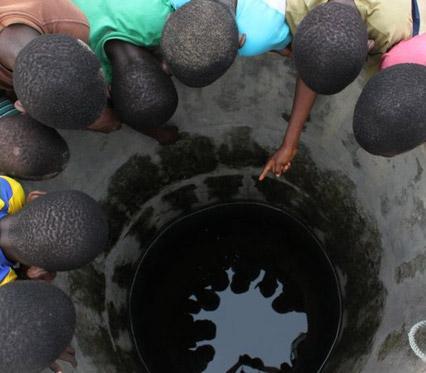 The impact of this work is significant: Many of the folks who live near us can quickly and easily walk to the well to get clean drinking water, something they have never been able to do up until now. Malaria and other diseases are becoming less of a concern, and local kids don't face the same high risks of sickness and dehydration.
---
If that sounds like something you'd like to support, we are always in need of donations to create more clean water wells in our community and beyond. Please prayerfully consider joining with us at Father's House Ghana, in particular by making donations to our community well program. Please look at our gallery to see the build process of our community wells!